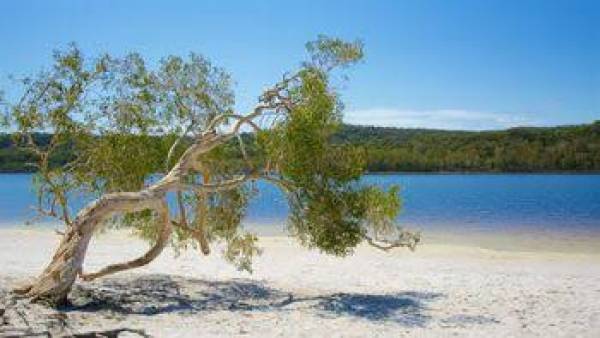 A natural perched lake, pure rainwater tinged brown by the native teatrees, Brown Lake, or Lake Bummiera, is a hidden treasure. There are barbecue and picnic facilities and easy road access just 3.5kms outside Dunwich. Popular swimming place and picnic spot. The lake is visible from the car park.
The calm tranquility of the lake is entrancing, especially if you visit in the early morning or late afternoon. In spring, wildflowers dot the surrounding bush land. Lake Bummiera has special significance to the local Aboriginal people, and if you visit at a quiet time of day you'll feel the magic.
Dogs are prohibited in the Brown Lake area.